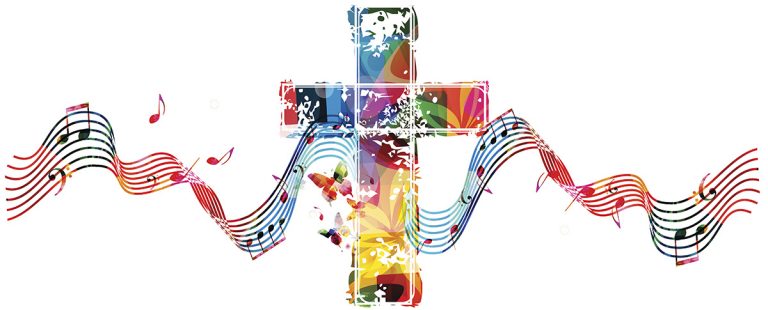 Try Worship is just that, a chance to try out Christian worship.

Come along for a dinner, some singing and a short word or two about Christianity. There's no agenda, just a chance for you to see what we do as Christians and to join in if you like. Worship is the heart of our life together in the church, it's the most important thing we do, so if you're curious about Christianity or are thinking about your faith, Try Worship might be just for you.
Worship is both public and private.

We believe that God meets each one of us spiritually in worship, so worship can be very meaningful to us in a private way. But, God also values the church as a whole and there's something about worshipping together that makes the spiritual encounter with God even more meaningful. Spirituality is strengthened and encouraged when we share it together, that's what church is all about.
What if "I'm spiritual, but not religious"?

Worship is where religion and spirituality come together. That is, religion is spiritual. You might think of spirituality as something private and personal and invisible, which it is, but there is more to it than that. Being spiritual is also an invitation to live spiritually by engaging in spiritual practices, like worship. We worship because we are spiritual and want to be more spiritual. Religion isn't about rules and beliefs, it's just what spirituality looks like on the outside.
Can I bring my kids?

Of course! Worship is for everyone, kids included, so we try to make sure they're part of our life together. There is a always a special children's talk during worship and children are often invited to help in the worship service. Would you exclude your own children from a family event? Neither would we.
Do I have to sing?

No one has to do anything in worship, but if you like humming along to the tunes on the radio or singing in the shower, you might like singing in worship, too. They are spiritual songs of faith, so the words may be a bit different than your favourite pop songs, but they're not difficult and if you're not ready to sing them, you don't have to. Music and singing helps us to celebrate who God is and what God has done for us and is an important part of worship.
What will it cost me?

Worship is free for anyone who is curious. Yes, we take up an offering and invite people to give, but no one is required to give, it's strictly voluntary. When we do give it's our way of saying "thank you" to God for the many gifts that God has given to us: life, health, hope and many others.
Why Saturday evening and not Sunday morning?

We worship every Sunday morning, but that time slot doesn't work for everyone, so we're trying out a Saturday evening service just to see if people find it more convenient.
When is it?

Cadzow holds Try Worship at various times during the year and dates are announced within a month of the next service.